The 35 Best Anime Series on Netflix These Days
The most popular online streaming service Netflix has made a massive collection of anime series and shows available for its subscribers.
The streaming giant has also invested a lot of money into producing its own anime TV series and films.
The problem is that all of the anime episodes and shows on the streaming platform are lumped together in an Anime library, which makes it hard for people interested in watching to find a particular type or category of anime to watch.
Best Anime on Netflix
So, to make your Netflix binge-watching experience easier for you, we have selected the top-rated anime series, which you can currently watch if you have a Netflix subscription.
Some of them are classic, and others are relatively new, and some are suitable for kids or teenagers while others are for adults.
Read on to find out more about the best anime on Netflix in 2022.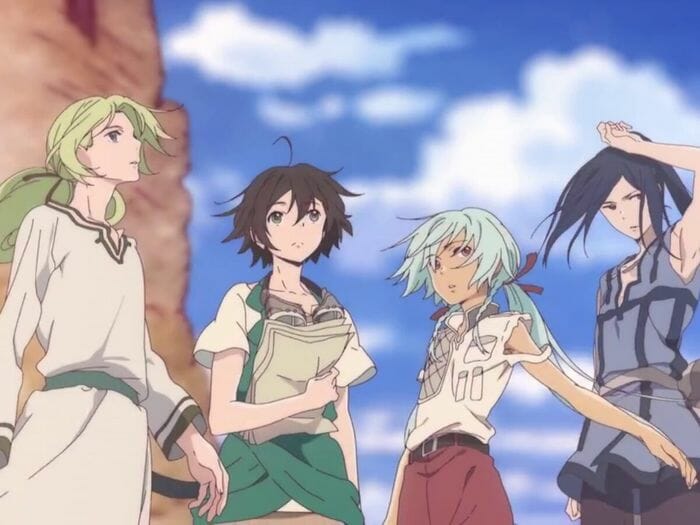 This beautiful and emotional anime released by Netflix in 2018 is about a group of survivors who live on a floating island called Mud Whale in a future post-apocalyptic world when the Earth has turned into a desert. The survivors stumble upon another island where they find Lykos, a mysterious girl, and with whom they go on some life-changing adventures.
The anime has only 12 episodes, but each one is gorgeously animated with beautiful colors, incredible detailing, and a touching soundtrack. If you like Dune, you will enjoy watching this wonderful sci-fi anime on Netflix.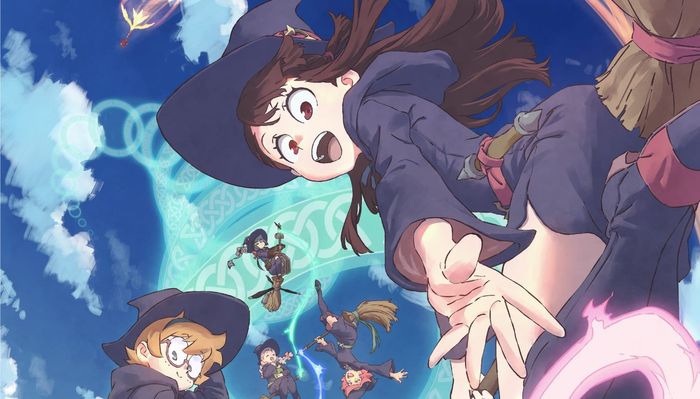 If you are a Harry Potter fan, then Little Witch Academia is among the greatest anime series to pick on Netflix.
It has two seasons with a total of 25 episodes and tells the enthralling story of young girl Akko, who enrolls in the Luna Nova Magical Little Witch Academia to become a witch.
Things don't go well for the ordinary girl until she discovers a magic relic – Shiny Rod.
The artifact has magical powers that are aimed at restoring the world's belief in magic and the spread of joy.
Little witch Akko sets on a path to restore the joy of magic, and her adventure is amazingly fun to watch.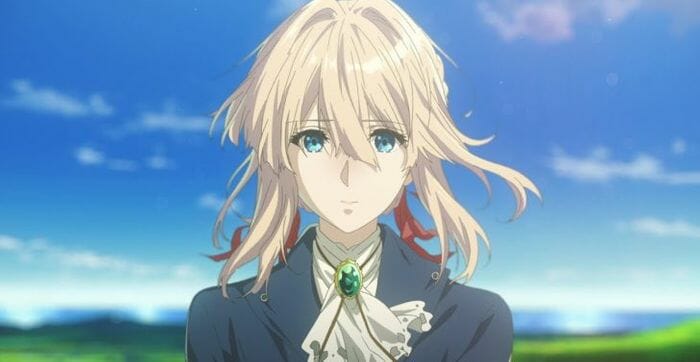 Violet Evergarden is a young  girl who has lost her arms and has suffered irreparable damage to her emotional development due to being a child soldier in a bloody war.
Violet starts a new life with prosthetic arms and needs to deal with her internal struggles and feelings while writing letters for other people to interconnect them.
The anime series is an emotional watch about patience, the need for support systems in our lives, the hardships of going through therapy, and the power of writing.
Violet Evergarden is a gorgeous animation that will take you on an emotional rollercoaster ride, and you may want to get those tissues out if you are planning on watching this heartbreaking and beautiful show.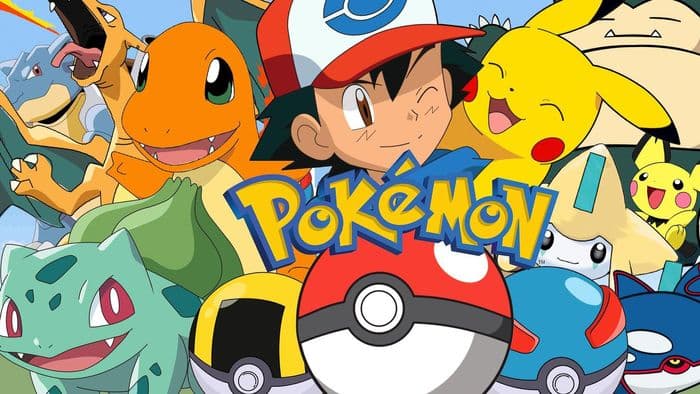 If you are looking for an anime on Netflix, which is suitable for your young children, then the multiple Pokémon series are among the great options available.
The saga following the mission of Ash Ketchum and Pikachu to win the Pokémon League Championship is fun and entertaining to watch, but it also carries an important lesson for kids – the art of losing and friendship.
The Pokémon production includes over 1,000 episodes, and the franchise also comprises multiple games, cards, and films. It is based on the famous Nintendo game of the same name.
Pokémon is an abbreviation for pocket monsters, which are fun creatures with different powers, looks, and abilities.
The original is still ranked among the top 3 anime TV series of all time.
There are 6 Pokémon series with thousands of episodes, so you can choose which season to get started with on this Netflix anime series.
Overall, if you want to get your children familiarized with the beauty of manga and anime, Pokémon on Netflix is the perfect place to begin.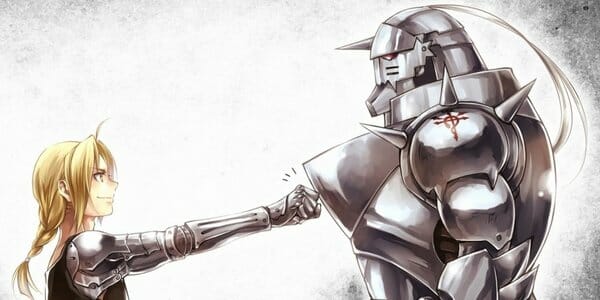 Based on the bestselling and award-winning manga of the same name, Attack on Titan is one of the most exciting and beautifully animated anime of all time.
This action-packed anime is not suitable for young kids or the squeamish as it depicts gruesome zombie giants who rip people apart and a group of traumatized children who want to protect humankind from these Titans.
The show has a truly captivating storyline and incredible imagery, making it one of the good anime Netflix has to offer.
It is beautifully animated and is filled with enthralling action and adventure, which will make you want to click on "Next Episode" every time when you watch it on Netflix right.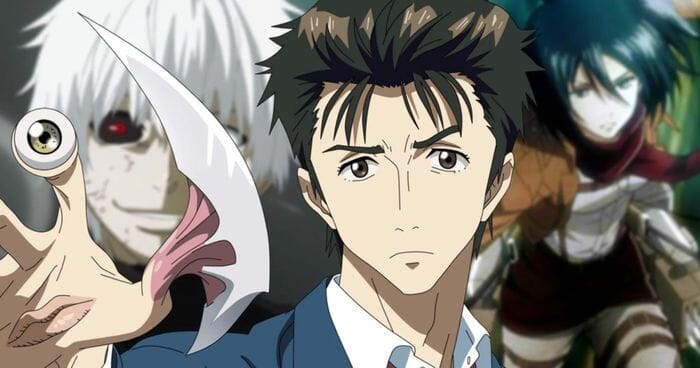 Based on the famous horror manga of the same name, this anime is a nail-biting and uneasy thriller about the coexistence between Shinichi, a human, and Migi, an alien worm.
They decide to blend together to fight to save themselves and the planet.
Thanks to Migi's fun character, this show is not all horror, but it has some fun and laughs too. The psychological thriller also has a lot of action and Seinen.
The Parasyte series includes only 24 episodes, but every single one of you will keep you on edge, thanks to the enthralling storytelling and unexpected twists.
It is especially interesting to delve into the internal battle of Shinichi and his trouble defining himself as a monster or as a human.
It is another top-ranked anime series on Netflix to binge-watch.
Death Note has been ranked as the number one anime in many of the leading ranking websites.
This classic anime was also voted as the number 1 by Japanese anime fans too.
It is a dark and twisted tale of a genius high school student Light Yagami who gets hold of a Death Note notebook passed down by a God of Death.
The notebook gives the boy the power to kill anyone whose name he writes in it.
So, Light decides to use his new superpower by tracking down and killing off all of the criminals. As he goes on killing off the criminals one by one, the police realize that there is a serial killer targeting the killers.
The dark animated show examines the way in which the power of the book affects the character of the boy.
The popular animation includes 37 episodes. There are also several light novels, a full-feature film, and several Nintendo games based on it, as well as a Broadway musical by the same name.
What makes this animated series stand out from the rest is the fact that the main hero actually turns into a sinister villain throughout the course of the show.
Watching him meet his equally genius rival police investigator L. is a true joy.
The suspense, darkness, and the ongoing chase between the two is something that will keep you wanting to watch more and more of this incredible animated production.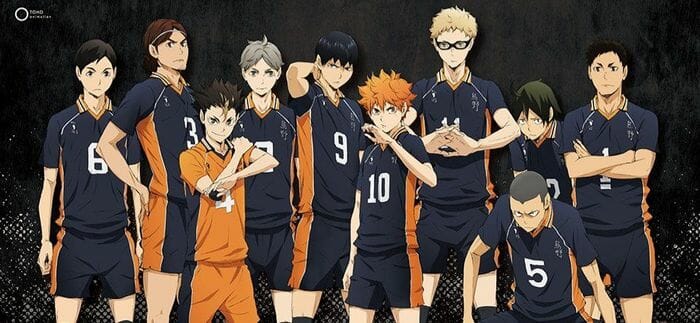 Haikyu!! is one of the greatest volleyball-themed shows of all time.
The story revolves around high-school student Shouyou Hinata who decides to revive the volleyball team at his school.
Unfortunately, the newly formed team is immediately squashed by the team of Tobio Kageyama.
After graduating from middle school, Hinata decides to beat Kageyama, only to find out that he ends up in the same team as his rival.
But Hinata is short in height, and as it turns out, Kageyama has problems too, so the only way to lead the team ahead is for the two former rivals to help each other and combine their talents.
The coming of age sports anime is truly enjoyable, especially if you like sports movies and shows.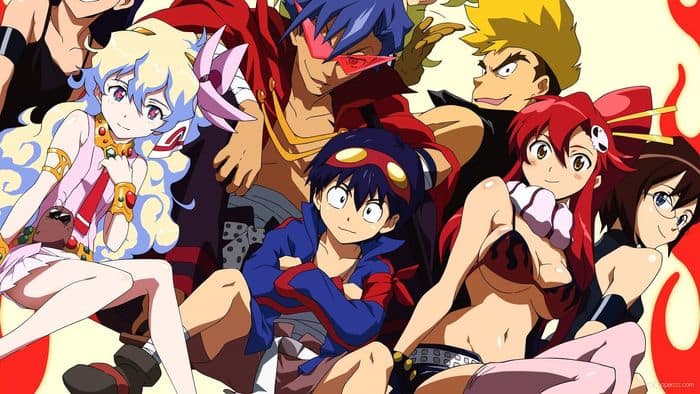 Gurren Lagann is an action, adventure, Mecha anime with some sci-fi and comedy.
It tells the story of a brave trio who is on a mission to defeat the powerful Gunmen robots and evil Beastmen humanoids who want to destroy humankind.
The story of Kamina, Simon, and Yoko and their artifact weapon named Lagann is a fun-filled one and will keep you wanting to watch more and more.
The Gurren Lagann show consists of 27 episodes, and it has some of the best shonen characters and scenes of all time. It is among the most enjoyable Netflix animes to watch this year.
Related article: Greatest Manga of All Time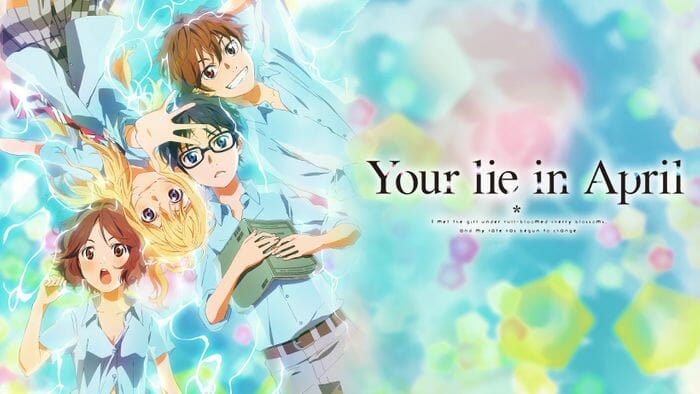 If you like romantic shounen anime, then Your Lie in April is the perfect choice to watch on Netflix.
The show consists of 22 episodes depicting the life, musical aspirations, drama, and love of your prodigal piano player Kousei, who loses his dominant mother suddenly and loses his ability to hear notes, play the piano and enjoy life.
He meets a teenage violinist Kaori who brings him back to life and becomes his inspiration to start playing brilliant music again.
We won't add spoilers, but the drama is full of romance and some heart-wrenching twists.
It is also accompanied by incredible classic music, making it a beautiful series to watch.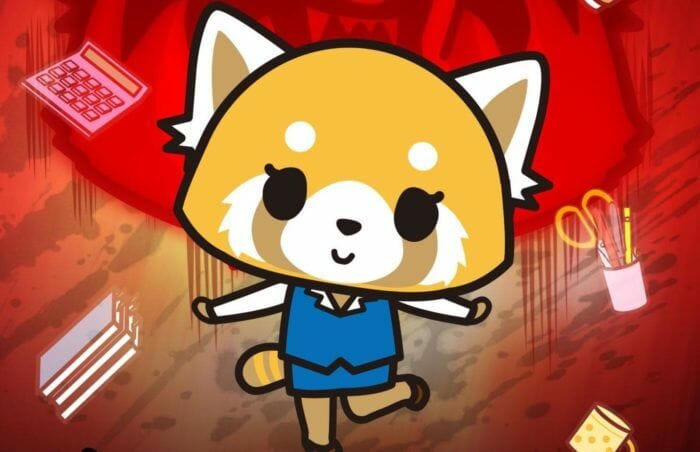 Aggretsuko's animated characters may seem simple when compared to those in other anime TV series, but the concept behind this series is very insightful and relatable to today's busy world.
Each episode depicts the way young working people deal with the stress from their jobs, their dating problems, friendships, and other everyday challenges.
It is a clever satire and hilarious comedy with very cute characters.
Overall, this is a funny and enjoyable animated shows to enjoy after work.
Just imagine a cute red panda named Retsuko singing a death metal karaoke song to release the stress after work, and you will get an idea of what to expect.
It is a superb animated analog of The Office. The only downside of this charming production is that it includes just 10 episodes.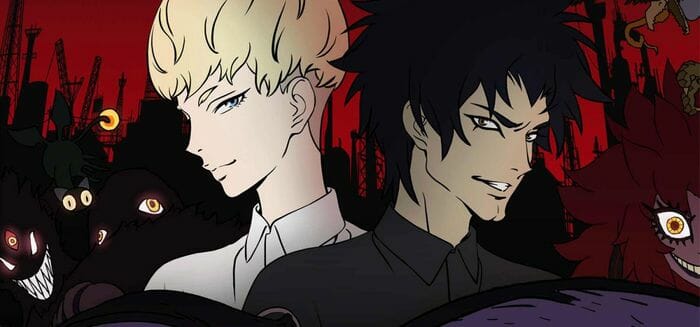 This 10-episode anime, which is now available on Netflix, tells the story of an innocent and emotional Akira Fudou who gets possessed by a demon. It turns him and his friend Ryou Asuka into monsters.
Akita merges with a devil named Amon and thus becomes the Devilman Crybaby, who does everything in his power to save his friend and to battle off the demons.
Devilman Crybaby is a horror and supernatural action animated series which will remind you of some of the most famous TV shows like Lucifer and The Walking Dead.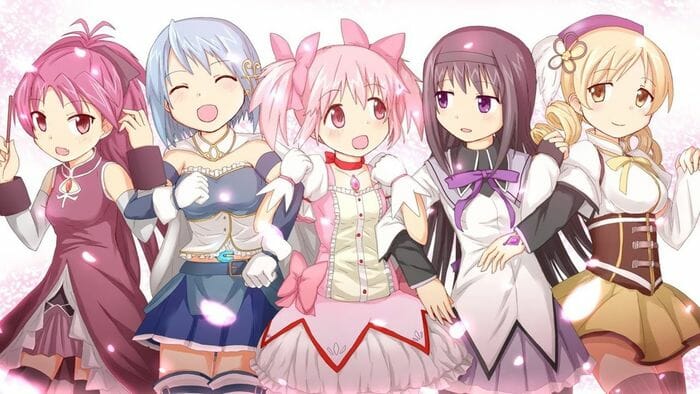 This anime series includes 12 episodes and revolves around the lives of three cute middle school girls who meet, and from there, their lives change. One day they meet a cat-like magical figure who offers to grant them a wish each if they turn into magical girls themselves.
This animated series has a lot of magic, and a mixture of drama, thriller and some psychological touches.
It is a story about friendship, and what is needed for one's dreams to come true.
The cool series is fun to watch, and has some eerie twists like unexpected turns and killing off major characters, somewhat similar to the Game of Thrones' approach.
But not to spoil it for you, watch it, and you will see what we mean.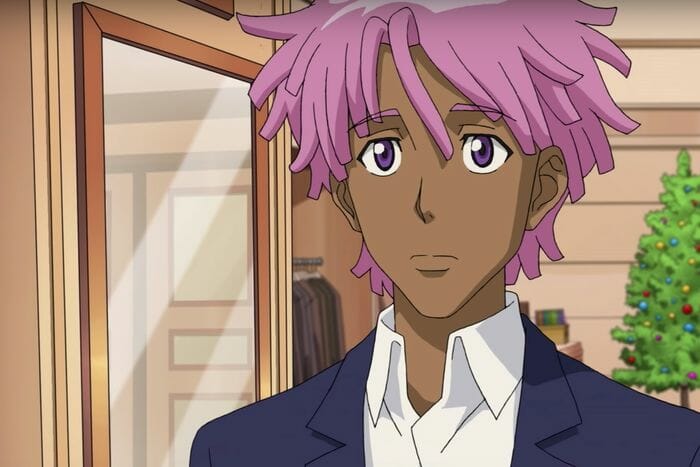 This is an American-Japanese co-production series about Neo Yokio – the fictional greatest city in the world.
The city was saved from demons by magicians, known as Magistocrats.
The show stars Jaden Smith as a decadent magistocrat, his butler (Jud Law), and his Aunt Agatha voiced by Suzan Sarandon.
The story is fresh and is different from the classic anime TV series.
It is a fun watch but has some deeper meaning, which you will watch unravel as you watch each of the six episodes.
Also, starring are Alexa Chung, Stephen Fry, Steve Buscemi, Tavi Gevinson, and numerous other famous actors and actresses.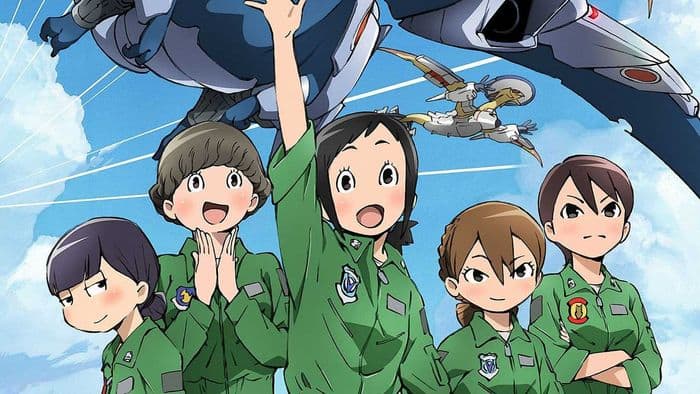 With this 12-episode series, you will be able to enjoy another unique approach to this classic Japanese animated genre. The animations are not as cluttered, and the backgrounds are almost vintage-like, which is a joy to the eye.
The story is about a young self-defense force rookie Hisone Amakasu who meets a dragon, who decides to make her his pilot.
From this point on, viewers should get ready for some pretty epic dragon flights, transformations from dragons to jets, and so on.
So, if you like military fantasy films with comic elements, then Dragon Pilot: Hisone and Masotan is the series to watch on Netflix.
See also: Websites to Watch Anime Online Free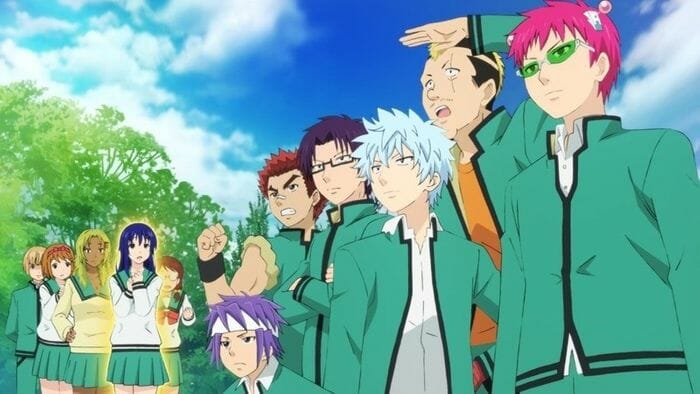 Kusuo Saiki is a pink-headed psychic teenager who has various supernatural powers and abilities, including x-ray vision, telepathy, and more, but these abilities seem to him more of a curse than a blessing.
Kusuo wants to live a normal life and do normal teenage things instead.
But living a "normal" life doesn't turn out as easy and as care-free as he had expected.
The series has 120 episodes each of which delivers a number of hilarious situations, which are completed with Kusuo's brilliant monologues.
If you like Shounen school and comedy anime mixed with some supernatural, then this series is the one to watch. You can start from the first season or the second season, and you will enjoy all characters of The Disastrous Life of Saiki K.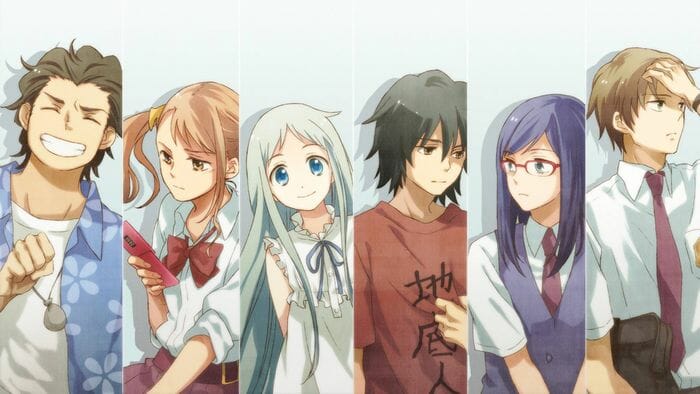 This 11-episode series is another top-ranked series which is available on Netflix.
The series consists of 11 episodes and is about young boy Jinta Yadomi who gets haunted by a dead friend Meiko Menma Honma about a promise which he didn't fulfill.
He eventually decides to get back with his childhood friends in order to fulfill the promise and thus lets the spirit of Menma finally rest in peace.
This supernatural drama is a touching and emotional depiction of loss, depression, friendship, and more.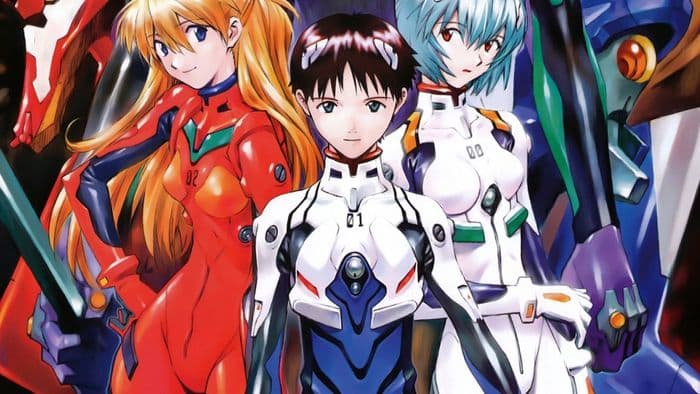 Aired back in the mid-1990s, Neon Genesis Evangelion explores a future world that is on the brink of complete destruction, and the only hope left is in the giant machines called Evangelions used by a special Nerv agency for battling the Angels who are trying to destroy the world.
Teenage boy Shinji Ikari suddenly gets involved with the Nerv agency and is set to become one of the pilots of the Evangelion units who is on a mission to save the world.
Needless to say, some amazing action and battle scenes are to be expected from this series. But along with that, the anime also explores the psychological aspects and dramas of the young boy becoming unraveling too.
The Neon Genesis Evangelion series has 26 episodes, and is suitable for children aged 13 or older.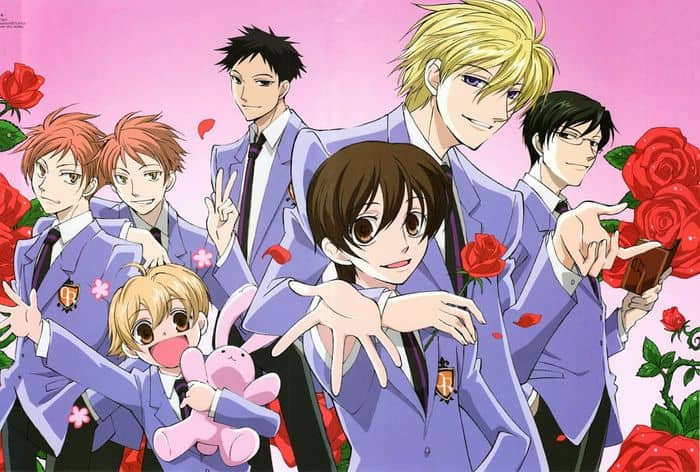 The Ouran High School Host Club is about a schoolgirl named Haruhi Fujioka who gets mistaken for a boy by a secret elite Host Club in her high pedigree school.
She accidentally stumbles upon the members of the club who are all boys, and during her attempt to run away breaks a valuable vase.
In order to repay her huge debt, she has to run errands for the privileged boys.
But over time, they like "him" more and more, and the girl/boy is promoted to one of the male hosts of the club.
This gender-bending school comedy and romance continues for 26 fun-filled episodes.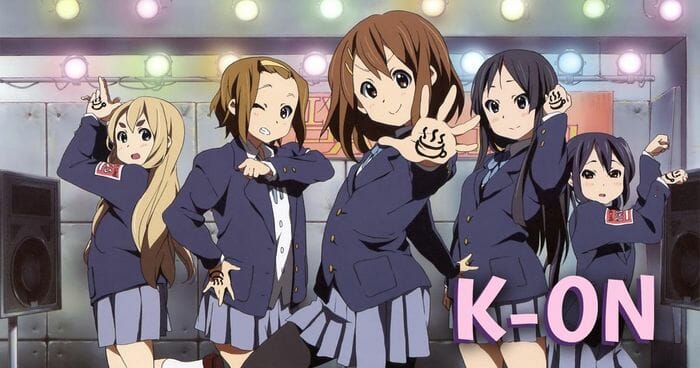 If you are into musical and school anime series, then K-On! is a series by Kyoto Animation that you will enjoy thoroughly.
Based on a simple story of a young girl looking for a new school club, who accidentally signs up for the Light Music Club but has no musical knowledge and experience.
Nevertheless, the members of the club convince her to stay, and they go on practicing and improving together, forming a great rock band.
The series has 13 episodes filled with fun characters and superb music.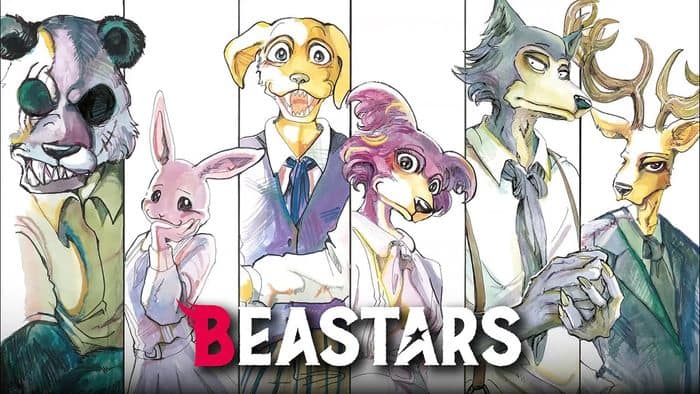 This is a unique series about a society in which anthropomorphic animals – both carnivores and herbivores live together in an uneasy relationship.
The psychological drama explores the relationship between a grey wolf Legoshi and a white dwarf rabbit Haru.
It is a beautiful exploration of confronting one's nature and battling with one's natural instincts.
The series has 12 episodes and is an excellent shounen series that you can enjoy watching on Netflix.
See also: Best Children's Anime List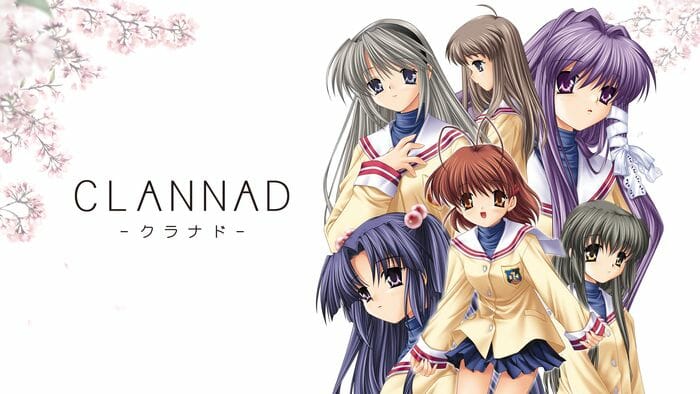 Based on the bestselling PC and PS game in 2004, Clannad is a series that explores the lives of several youngsters who are all experiencing drama and depression of some type.
Young delinquent Tomoya decides to skip school altogether until he runs into Nagisa Furukawa, a girl who captures his attention.
They eventually become friends, and he learns that Nagisa has had health and psychological problems. Tomoya decides to help her and to help four other girls achieve their goals.
It is an emotional school drama and romance with a touch of comedy and supernatural.
The series has 23 episodes and is perfect for teenagers and those of you who enjoy school and Slice of Life anime and manga.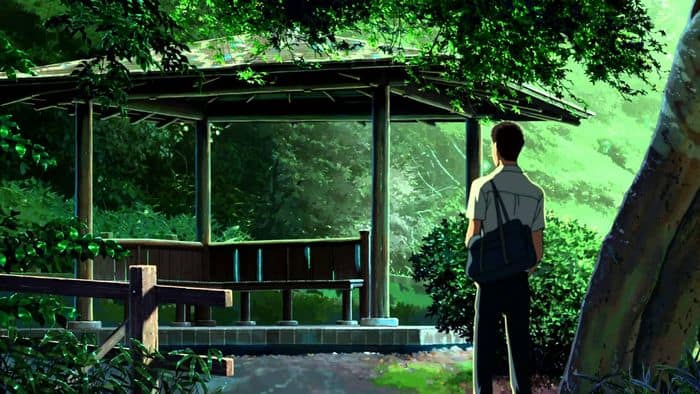 Directed by the famous Makoto Shinkai, The Garden of Words has only one episode, so you can watch it in just 46 minutes. But every single minute you spend watching this jewel is worth it.
The show is about a young shoemaker who meets a mysterious and beautiful woman in an amazing garden.
He offers to make her new shoes, and the two continue to meet in this magical garden until they gradually realize that they understand each other even without actually speaking.
The beautiful animation of the lush garden and the emotional, romantic story is definitely worth watching no matter whether you are an anime or manga fan or not.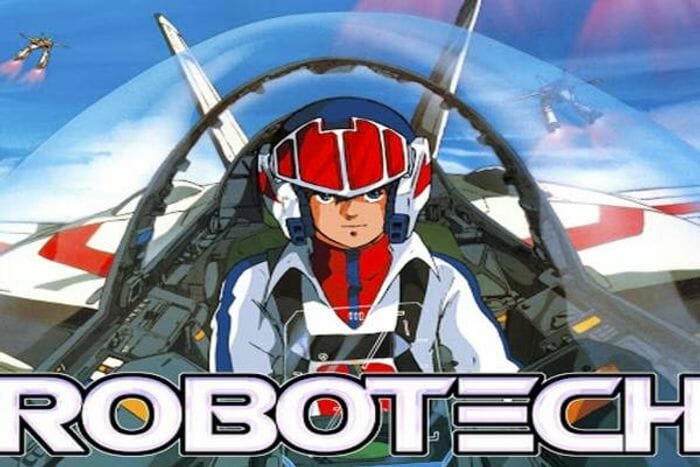 Created by Carl Macek in 1985, Robotech is an 85-episode anime divided into 3 TV seasons.
Robotech is based on three different classic anime TV series depicting evil aliens, namely Super Dimensional Fortress Macross, Genesis Climber Mospada, and Super Dimensional Cavalry Southern Cross.
Robotech was imported for US TV viewers and tells the story of an alien battle fortress that crashes on an island in 1999, which humans use to create advanced fighter planes that transform into powerful robots.
But the aliens who own the fortress discover it and start a devastating war with humankind.
If you like Transformers, you will love watching Robotech on Netflix.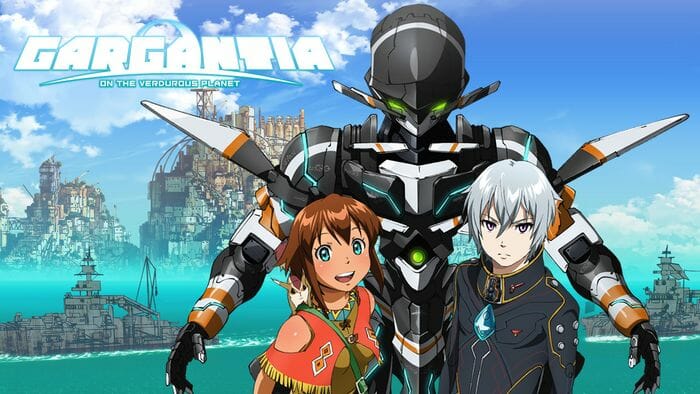 Gargantia on the Verdurous Planet is a 13-episode anime about the future when almost no humans are left on Earth, and some scavenger ships find a robot named Chamber on the flooded planet.
But Chamber is the robot of young lieutenant Ledo from the Galactic Alliance of Humanity who has been cast away to the planet.
Ledo takes a young girl Amy as a hostage, but he soon realizes that the remaining inhabitants of the planet are not as hostile and evil that he had thought.
This is a beautiful and colorful animated series, which you can easily binge-watch in one sitting, as it is only 13 episodes long. You will enjoy it if you are a fan of Battlestar Galactica or Waterworld.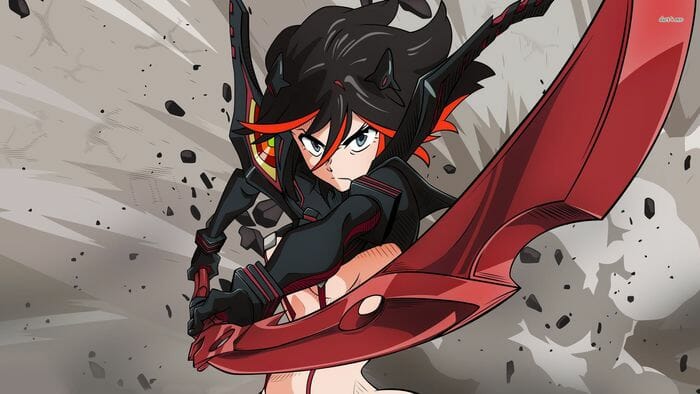 The anime focuses on a high school in Honno City, where all the members of the student council have superpowers thanks to their magical uniforms.
A new student with a scissor-like sword can cut and disable the Life Fibers of the uniforms and who finds a magical sailor uniform.
Ryuko Matoi and her new friend Mako Mankanshoku go on to battle the fierce enemies in search of revenge for her murdered father.
The 25 episodes of the show are full of duels, battles, and fast, action-packed scenes.
The soundtrack adds to the tension and the fast-paced action on the screen.
Kill La Kill is an excellent choice if you enjoy fight scenes and action-packed anime and manga.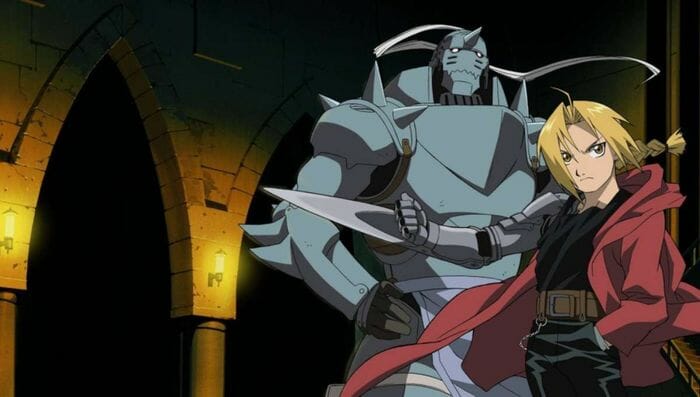 Fullmetal Alchemist: Brotherhood is the perfect place to start with if you are an adult who is just getting into anime.
This action-packed and spectacular anime will keep you on edge from episode 1 to the final episode 65 and is one of the best anime on Netflix.
Based on the original manga by Hiromu Arakawa, the anime follows the adventures of brothers Alphonse Elric and Edward who are on a quest to become trained alchemists and thus be able to resurrect their dead mother, as well as restore their disfigured bodies, which result from an alchemy experiment gone wrong.
As a result, Edward wears his brother as body armor as he searches for the powerful Philosopher Stone.
This engaging action anime TV series will leave you wanting more and is one of the Netflix anime series, which you are most likely to want to binge-watch.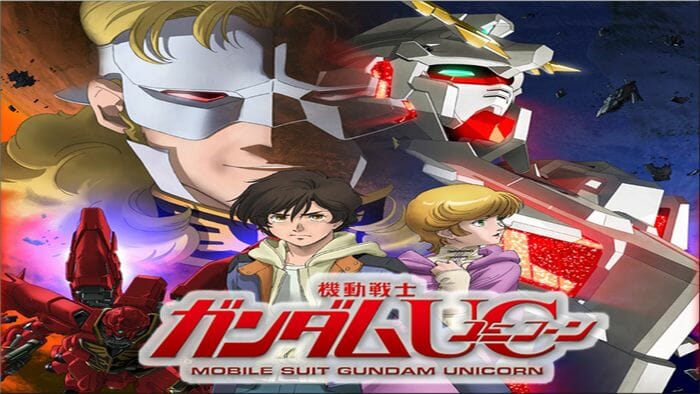 Mobile Suit Gundam UC is an anime based on a famous franchise and is more suitable for long-time anime fans.
It is an action-filled space battle-packed anime serial about a teenage boy who pilots Gundam, a robot, and who is on a mission to Laplace's Box. On the way, he encounters friends and foes with extrasensory powers.
The battles between the space colonies and Earth are exciting to watch, but there are some intimate and some hallucinogen-inspired scenes as well, which will keep viewers glued to the screen.
This is among the most thrilling anime Netflix series to watch in 2021, especially if you are already a fan of the previous classic Gundam anime.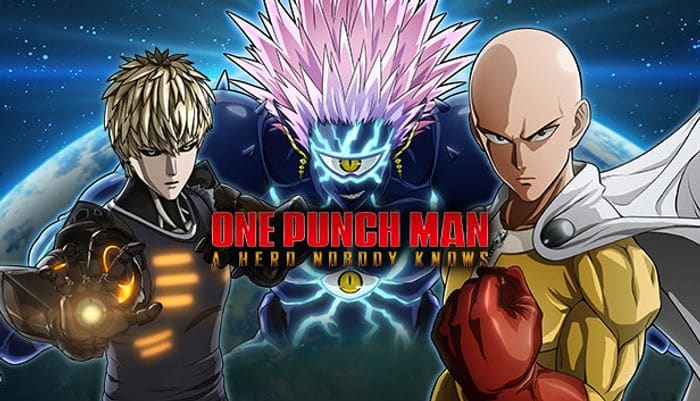 One Punch Man is a popular anime comic based on Yusuke Murata's famous One manga. It is packed with hilarious scenes as well as some fast-paced action and battle scenes.
The story is about Saitama, who can beat any adversary with a single punch. This superpower, though, makes him bored, and he goes on a mission along with cyborg Genos to become a certified hero at the Hero Association.
Watching the 12 episodes of this fun-filled One Punch Man series will pass like it has been only a few moments, and you will definitely be craving for more after you are done.
If you want to have a lot of laughs and fun, then One Punch Man is the Netflix anime series to pick.
Naruto remains one of the top 3 best-selling manga collections in history. The series, based on popular manga, is also among the best anime of all time.
The beautifully animated anime is among the most popular shonen anime in history and is among the most famous of all anime and manga in the world.
The show is divided into two – the first is about the early years of Naruto, and the second is about his later years.
The franchise includes a whopping 720 episodes, specials, and over 10 movies and 700 manga chapters.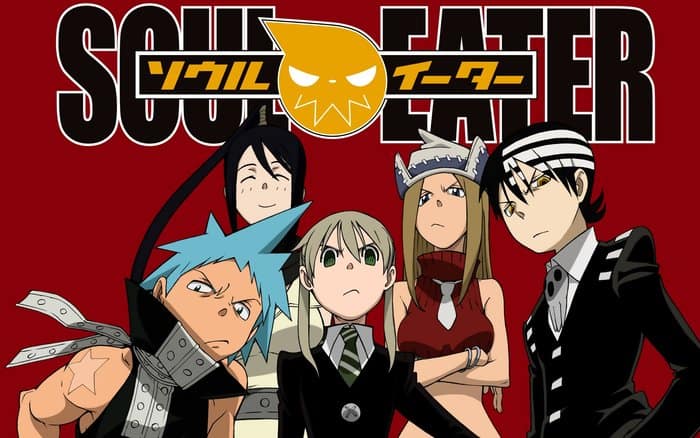 Soul Eater is another series that is ranked among the top 25 anime of all time.
One of the best animes on Netflix is filled with enthralling fighting scenes, fun, and adventures.
The story is about a group of students of the Shibusen school for weapons and masters in Death City.
They go on a mission by Death, which is to claim the souls of 99 evil people and a witch in order to graduate. Their partners can transform into weapons.
Needless to say, Soul Eater is one of the most entertaining anime shows. It does have some nudity, but the majority is an adventure, laughs, and meticulously animated fight scenes.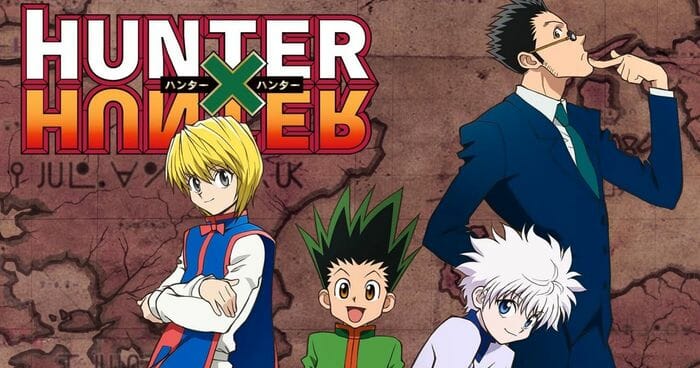 Hunter x Hunter is another favorite of anime fans around the world.
The good anime on Netflix tells a story that revolves around a group of "hunters" who are elite warriors on a mission to track treasures, bounty hunting as well as to find rare animals.
Youngster Gon Freecss is abandoned by his father and decides to follow his dad's footsteps and become a hunter himself.
Young Gon's adventure is filled with new stories, missions, and friends and foes as he goes on the long road to becoming a true "hunter."
The series is filled with Shounen, action, superpower tales, adventures, and fantasy. This combination makes Hunter x Hunter one of the most popular Japanese animated series of all time.
It consists of 148 episodes, so get set for a lot of fun when watching this classic anime on Netflix.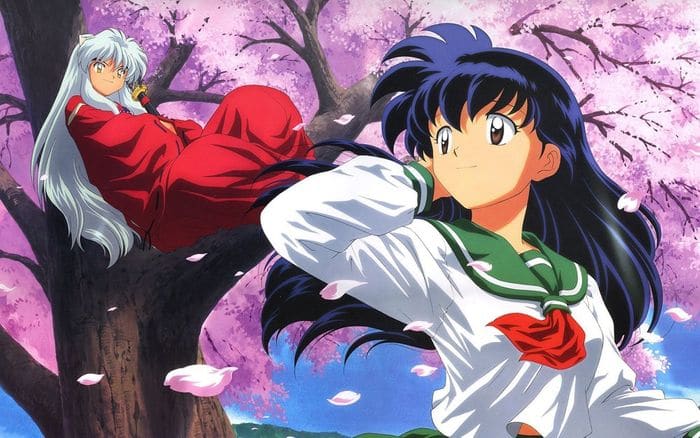 Inuyasha has just about everything which you can expect from an anime show. It has comic and horror elements, as well as action, adventure, fantasy, and also romance.
The 193 episodes of this long-running series follow the story of a 15-year-old named Kagome Higurashi, who accidentally gets transformed into reincarnated princess Kikyo.
Kagome finds a mysterious portal that takes her back in time to medieval Japan, where she meets Inuyasha.
Inuyasha is a half-demon half-dog, and together they go on a quest to restore the shards of her stolen magic crystal. They fight the evil demon Naruko on the way and also go through various entertaining adventures.
This production was followed by another one titled Inuyasha: The Final Act, and also by several full feature films.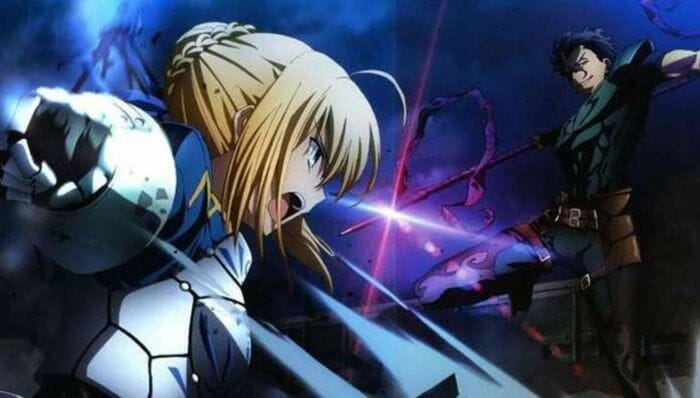 Fate/Zero is based on Gen Urobuchi's and Takashi Takeuchi's light novel by the same name, which was the first and the prequel for the Fate/Stay Night novel.
The story follows the Fourth Holy Grail War among seven Master summon servants who are reincarnations of historical heroes like King Arthur, Alexander the Great, Gilgamesh, and others.
The war is triggered by the powerful Einzbern family, who want to get hold of the Holy Grail.
The story of the good Netflix anime can seem confusing to newbies and those who are not familiar with the franchise.
But overall, the episodes are filled with great fight and battle scenes, a lot of fun, some philosophy, history, adventures, and beautiful animation of all of the colorful characters.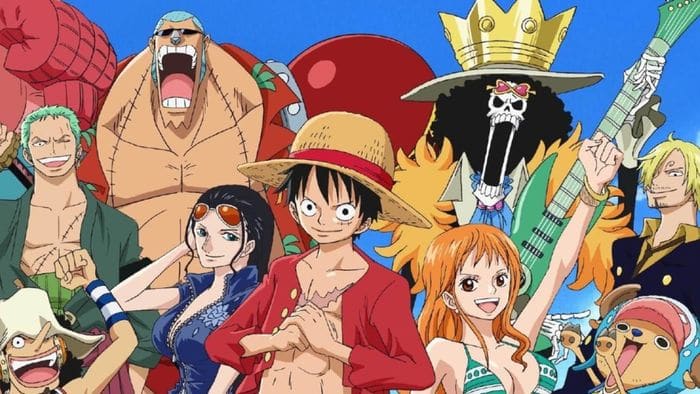 Netflix is currently working on a 10-episode live-action version of this classic anime TV series, and before you watch that, you can watch the first 130 original episodes also available on Netflix right now too.
The long-running animated saga includes over 950 episodes and follows the story of young Monkey D. Luffy, who is on a quest to become the most famous pirate in the world.
This much-loved anime is filled with fun, action, and treasure hunting stories.
The main characters good-natured Luffy, is goofy, and he and his friends will go through thick and thin to become notorious pirates of the sea and find the One Piece treasure.
If you like pirate films like Pirates of the Caribbean or Black Sails, then One Piece is the right anime series on Netflix to watch.