Children's Anime List – The Best Anime for Kids and Parents
Anime has gained worldwide popularity over the years, and people of all ages have become huge anime fans.
It comes as no surprise that many adult fans want to introduce their children to the enthralling and beautiful art of anime and manga.
But not all anime series and films are suitable for young children. In fact, many of the popular anime series are R-rated and suitable for adults only.
Thankfully, there are many family-friendly animes also, and today most of them are available dubbed or subbed in English and in multiple other languages so that they can be enjoyed by young and old viewers from around the world too.
Anime for Kids
Here is a list of the best anime for kids of all ages, which you can watch on Cartoon Network, Netflix, or on any of the various online streaming platforms for anime.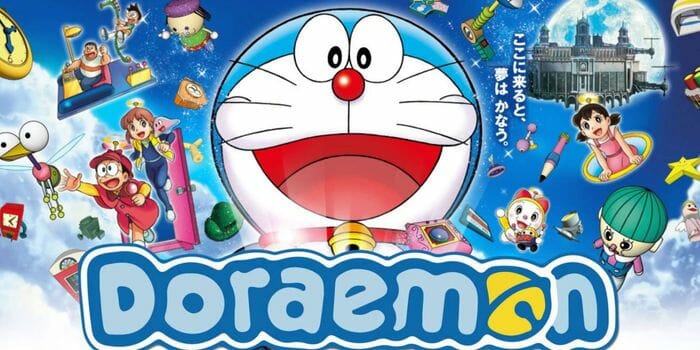 Doraemon is one of the most famous anime series made for children and has a simple and yet fun plot which even the youngest children aged 0 to 10 will enjoy.
The story is about an elementary school boy called Nobita, who seems to have problems with his school and his friends.
Luckily, Nobita meets a cute cat robot from the future called Doraemon, who helps Nobita deal with his everyday problems with the help of nifty gadgets from the future.
Doraemon is an amazingly popular anime series with a total of 1,787 episodes and is based on a long-running manga, which was first published back in 1969 and included 45 tokubon volumes.
So, your child can enjoy endless fun hours of these animated series and get a sense of how great anime is from an early age.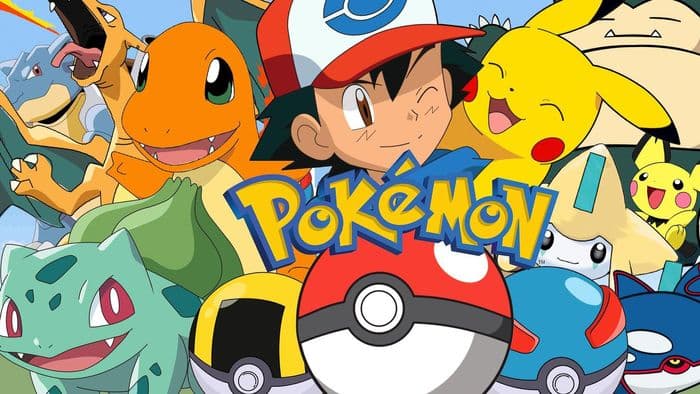 Pokémon is probably the most popular and family-friendly anime in history. Since it was first released in 1996, Pokémon, which stands for "pocket monsters," has become a famous franchise, which includes a lot of video games, trading card games, toys, series, and films.
As a result, several generations are now fans of the fun anime, and many people are introducing their young children to this entertaining anime.
The Pokémon anime saga revolves around young Ash Ketchum, who is on a mission to become a Pokémon master and to win the Pokémon League Championship.
He and his Pokémon Pikachu go on a series of wild adventures.
The series includes numerous fun pocket monsters of all sizes and appearances and with different appearances, which will keep your child glued to the screen, wanting to watch more.
The original series still remains one of the top 3 animes of all time, according to reputable manga and anime ranking sites.
Thankfully, there are six different Pokémon series, including thousands of episodes to choose from, so kids will stay entertained for a long.
This anime for kids is not only fun to watch but will teach young children the importance of friendship, perseverance, and the art of learning how to improve when you lose a game or a challenge.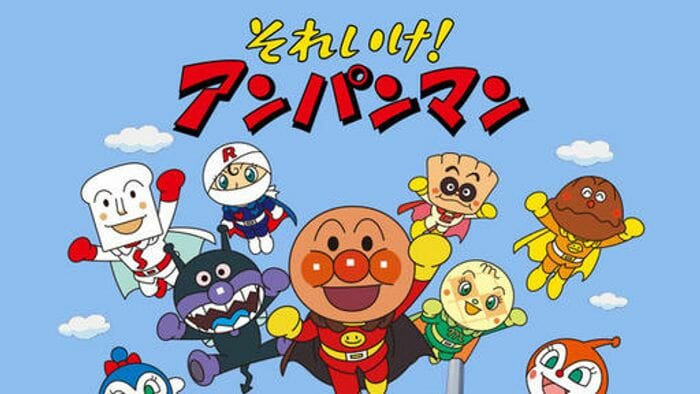 Anpanman is among the most-watched anime shows for kids in its native Japan. It is a family-friendly anime series that started airing back in 1979.
The story is about superheroes and has cute main characters that are made of bread, and the traditional Japanese baked goods are known as Anpan, which is a pastry with a red paste made of beans.
These funny and brave little characters are on a quest to defend the innocent and to battle off adversaries threatening them.
Suitable for the youngest children aged 0 to 6 years.
Related content: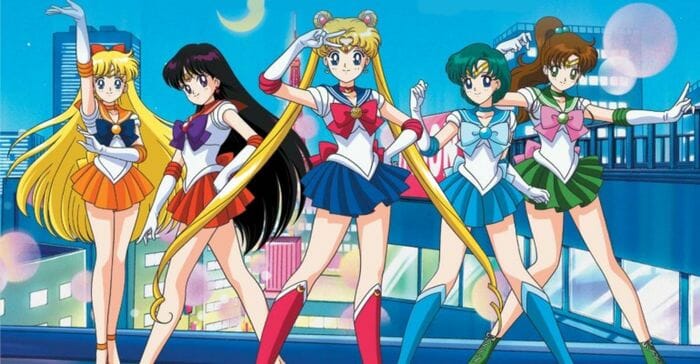 Sailor Moon first began airing in Japan in 1992 and is among the best classic anime for young girls.
The series follows the story of a young middle school student Usage Tsukino who can magically transform into a Sailor Moon.
She and her Sailor Soldiers friends are constantly battling villains while searching for a magical Silver Crystal.
The Sailor Moon kids anime is so popular that it has been adapted into several musicals and live-action series, and films.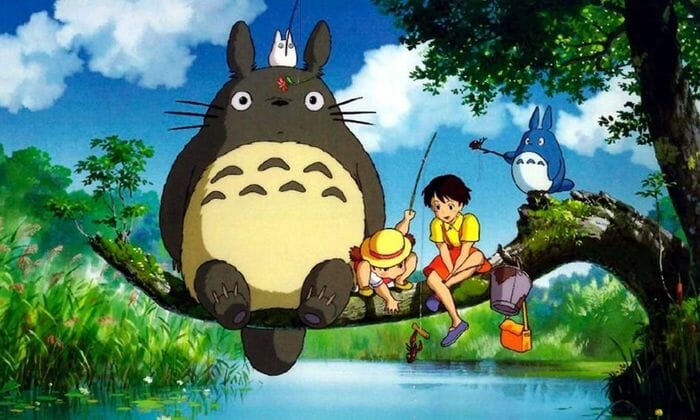 My Neighbor Totoro is among the most famous animes for kids produced by legendary Studio Ghibli.
What today is considered a classic anime was released in 1988 and has become a favorite of children and adults alike ever since.
The beautiful tale about young sisters Satsuki and Mei moving into an old country house. There they meet the good-hearted and sweet purple creature named Totoro and other strange dust spirits.
It tells a touching story about friendship and the hardships which the young girls have to go through while their mother is ill and in the hospital, as well as the difficult times following the devastating World War II.
You can enjoy watching this beautiful anime movie with your young children on family movie night. It is an anime appropriate for 10-year-olds and younger.
The kids' anime is available dubbed in English by real-life sisters Dakota and Elle Fanning and other famous actors.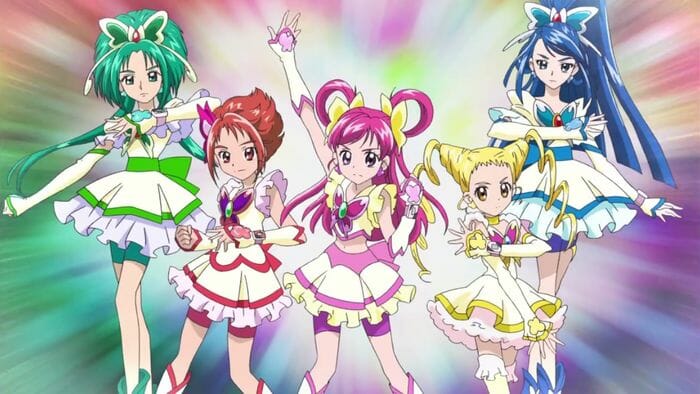 Pretty Cure will become the favorite anime series for a young girl aged from 6 to 10.
The cute Japanese anime for kids is a story about a group of magical teenage girls who are on a mission to protect and save the world from an evil organization that is threatening to destroy it.
The anime kids love was released back in 2004 and has become an all-time favorite for young girls and grown-ups alike since then.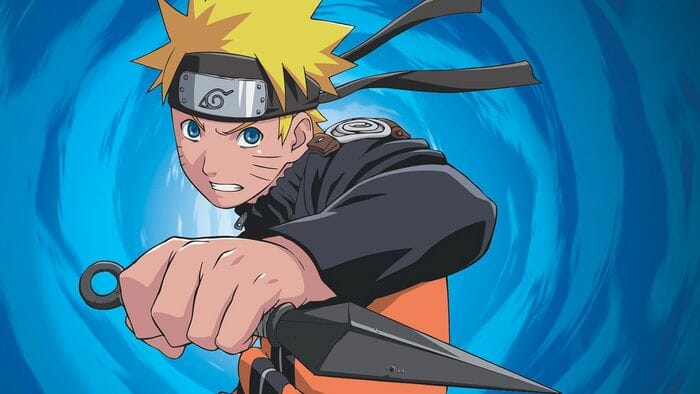 Naruto is another famous anime and manga series, which is still considered the greatest anime in history by its multiple fans in Japan and around the world.
Naruto is a story about young and poor Naruto who is faced with multiple difficulties having to cope alone without his parents, only with the help of his Ninja masters and his friends.
Over time, the main character learns all of the Ninja techniques and becomes an invincible Ninja warrior who is battling evil adversaries and constantly engaging in different action-packed adventures.
The series was continued by a sequel named Boruto, which is about Naruto's son.
There are thousands of Naruto episodes and different live-action films which your kids will no doubt enjoy watching and will learn just how much fun it is to watch anime.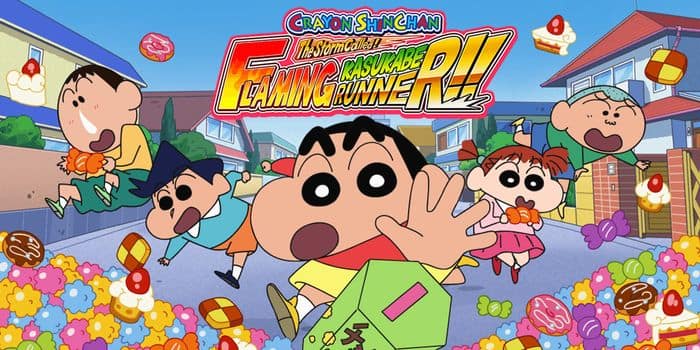 This kid's anime has been airing since 1992 and is still ongoing, so you and your children will be able to enjoy thousands of episodes of Crayon Shin-chan.
Each episode is self-contained, so you can start from whichever season or episode you want.
The hilarious children's anime is about the life of a young boy, nicknamed Shin-chan, his eccentric parents, and his younger sister Himawari.
It is a coming of age story, and is filled with humor, strange moments and explores the weirdness of growing up, going to high school, and realizing that being yourself is the most important thing no matter what everybody else is saying.
Keep in mind that even though this is anime for kids, this series may contain some crude humor and language, so it may not be suitable for the youngest viewers.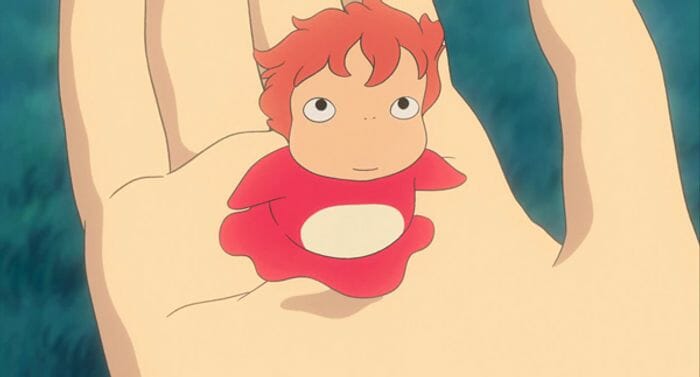 Ponyo is another family-friendly anime movie from Studio Ghibli, which is a great watch for children of all ages, even the youngest.
It was released in 2008 and tells the story of a five-year-old boy named Sousuke who lives by the sea while his father is a fisherman.
One day the boy saves a goldfish, which is stuck in a glass jar, and as a result, the two become inseparable friends. The goldfish named Ponyo and Sousuke go on many adventures, and it turns out that Ponyo has a sorcerer father and can actually be restored as a human being after passing an ancient test with the help of her friend Sousuke.
This fantasy kids anime about friendship, adventure, and family is a beloved anime for kids around the world.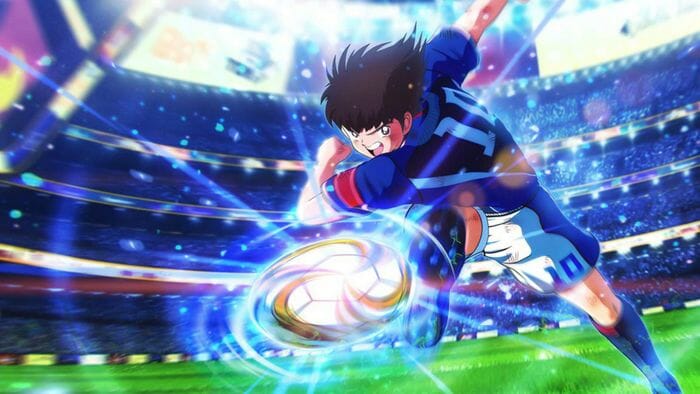 Captain Tsubasa is the perfect anime series for young children who like sports and especially soccer.
It is a sports anime about young soccer player Tsubasa Oozora and his achievements on the soccer field, his relationships with his friends, teammates, and rivals, as well as the multiple tournaments he takes part in.
It is based on a long-running manga, which was published from 1981 to 1988, and followed up by multiple sequels.
The series and manga have been acclaimed to have popularized the interest in soccer in Japan, and many real-life soccer players have admitted that their inspiration to become players was from the series.
The anime show for kids follows Tsubasa's road to international fame and is one that may inspire your children to become more active and interested in sports too.
There are games and films inspired by this famous kids anime and manga series as well.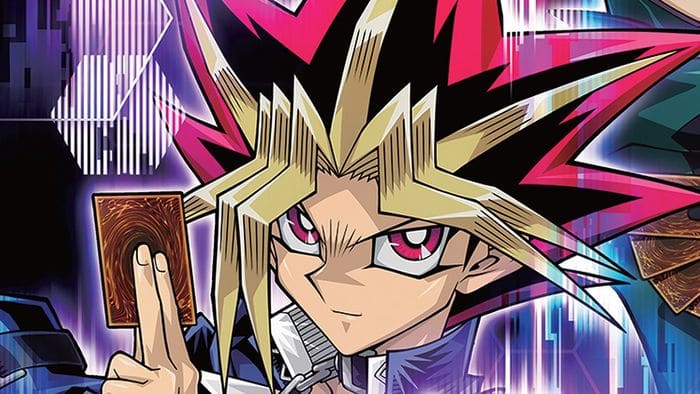 Yu-Gi-Oh! is another one of the most famous animes of all time. Ever since it was first released as a manga series in 1996, it has become one of the largest and highest-grossing franchises in Japan and worldwide.
The manga inspired multiple anime series, films, trading card games, video games, and others.
The story of the anime is of a young boy called Yugi Mutou, who uses various intriguing games to solve complicated puzzles as well as various conflicts and battles with mysterious dangers.
Yu-Gi-Oh! is a TV series, game, and anime movie that young and older children will love watching and playing.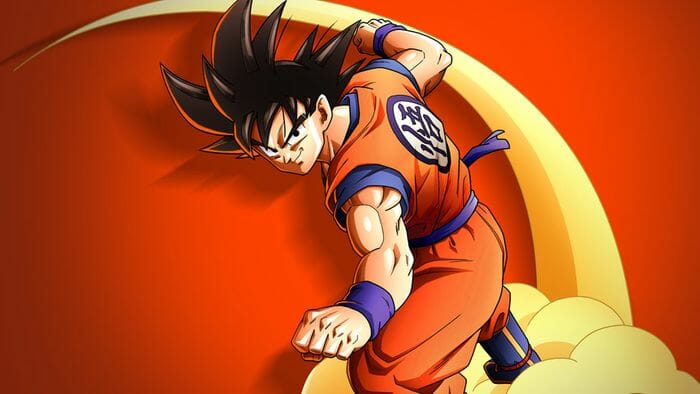 This anime TV series is a sequel to the original popular Dragon Ball series by Akira Toriyama.
It began airing in 1989 and continued until 1996. Since then, it has been translated and watched by young and old viewers around the world.
The Dragon Ball Franchise became immensely popular in the US as well and includes numerous series, 15 movies, and almost 150 different video games.
Dragon Ball Z is about Goku, who is now the father of young Gohan, and their adventures and battles with extraterrestrial warriors.
The kids anime is an adventure-packed series that will appeal to children and adults alike.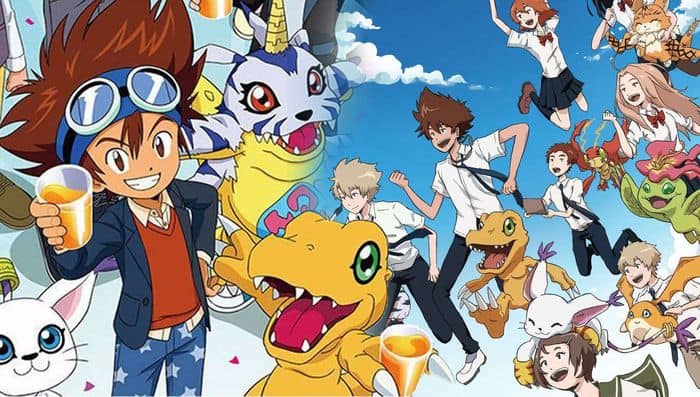 Digimon is a Japanese-style abbreviation for "digital monsters" and is another popular franchise that includes anime and manga series, as well as films, games, toys, virtual pets, and a trading card game.
The story focuses on a fantasy future world that exists in parallel to Earth, where various digital monsters live. The parallel world developed as a result of the advanced communication networks on Earth, and the Digimons get raised and controlled by humans called Tamers or Digidestined and take part in different battles against the evil forces.
This popular anime for children is the sequel of the original Naruto series.
The kids anime tells the story of the adult Naruto who is on a quest to save his best friend Uchiha Sasuke from a snake-like Shinobi monster named Orochimaru.
After returning to his village, Naruto tries to get back to his normal life, which though is difficult due to the numerous shinobi enemies he has made over time, who are out to get him.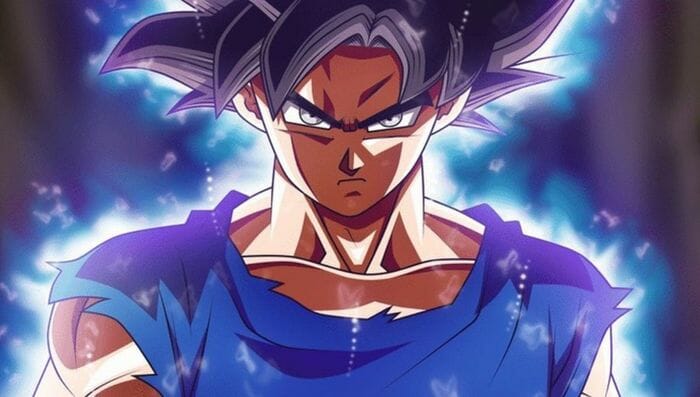 Dragon Ball is another hugely popular kids anime that is produced by Toei Animation and is based on the manga by Akira Toriyama, which was published from 1984 to 1988.
Dragon Ball includes 153 action and adventure-filled episodes following the life and quest of Goku to find all the Dragon Balls and to become a famous martial arts fighter. Over time, he starts battling the Saiyans who want to invade the Earth and also to save his friends.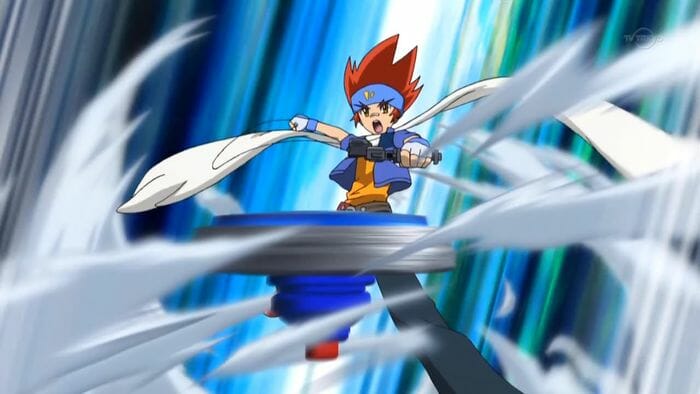 Also known as Explosive Shoot Beyblade, this anime series was the one that started the craze among kids and adults for the Beyblades spinning tops.
The story written by Takao Aoki is about a bunch of young kids who form different teams and train and battle each other with their Beyblades.
It does promote these fun toys, which are produced by Hasbro and other companies, and will most likely get your kids interested in mastering their Beyblade skills too.
This means that you will help promote more physical games and less time in front of the screen if you introduce your children to the Beyblade series.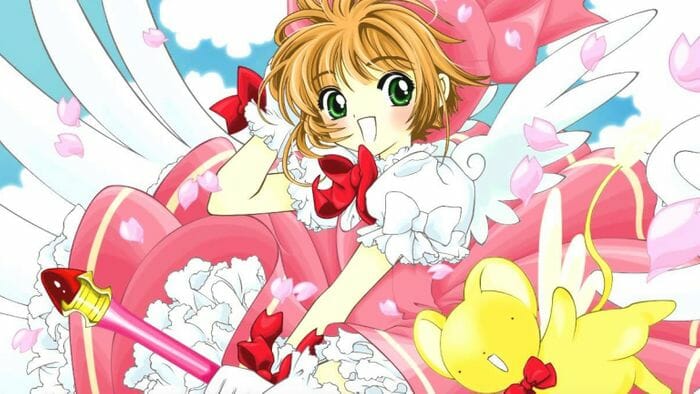 Based on the original manga series by the Clamp group from the late 1990s, Cardcaptor Sakura is a story of elementary school student Sakura Kinomoto who discovers that she has magical powers after she accidentally releases a pack of magical cards in the world.
The girl, aka "Cardcaptor Sakura," has a quest to retrieve all of the magical cards in order to prevent a potential disaster.
Each card grants the person in possession of different magical powers in the Cardcaptor Sakura TV series.
The Cardcaptor Sakura manga and anime series has won multiple awards and gained a fan following worldwide thanks to its intriguing premise, beautiful artwork, and its humor and fantasy adventures.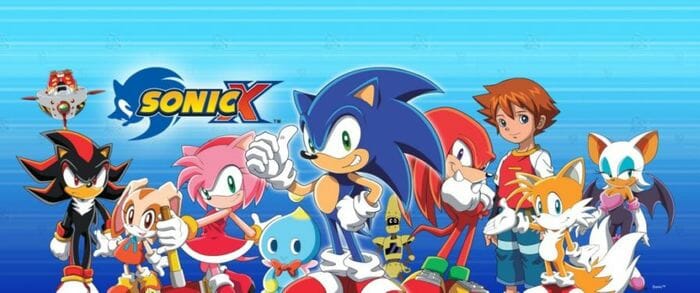 This popular anime for kids is based on the series of Sonic the Hedgehog games by Sega.
The series is about a fun group of different human-like animals who get teleported from their planet to Earth by accident. One of the characters, Sonic, the hedgehog, is found by young boy Chris Thorndyke, who helps the alien animal to find his friends and battle their sworn enemy Doctor Eggman and his army of robots.
The adventure sci-fi and fantasy anime title is wonderful to watch and is suitable for children of all ages.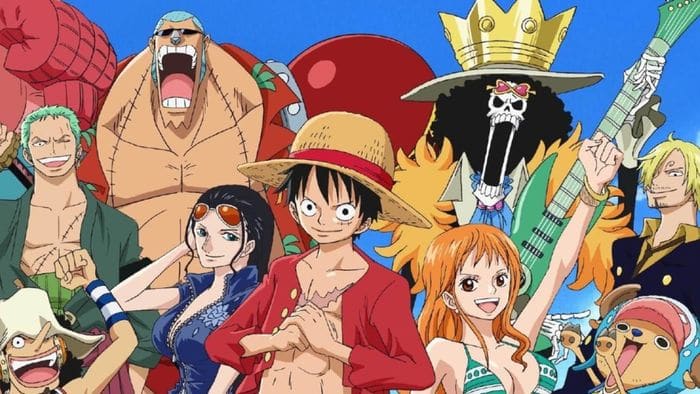 One Piece has often been ranked and regarded as the number one Japanese anime and manga series of all time.
The series is about goofy young Monkey D. Luffy and his friends who are on a quest to become the most famous pirates. Luffy and the other main characters are after the most-sought after treasure in the world called "One Piece," and he dreams of becoming the King of Pirates.
The series began as a popular manga by author and illustrator Eiichiro Oda and has since spawned over the anime series, 14 anime feature films, 13 TV specials, numerous video, and card games, and other merchandise.
This is a must-see anime series by anyone interested in treasure hunting and pirate adventures, as well as for those who want to see the best of the world of anime and manga – young or old.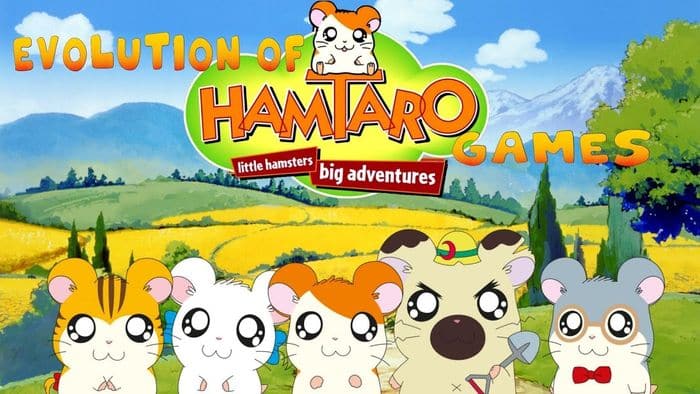 Hamtaro is an anime series that is suitable for even the youngest of kids.
It is a cute anime series about a hamster called Hamtaro and his adventures and relationships with the other hamsters, also called Ham-Hams.
Hamtaro is owned by 10-year old girl Hiroko Haruna aka Laura, in the English dubbed series.
The fun-filled anime series has a lot of adventures, tales about friendship, and cute creatures, so your young girl or boy will love watching it.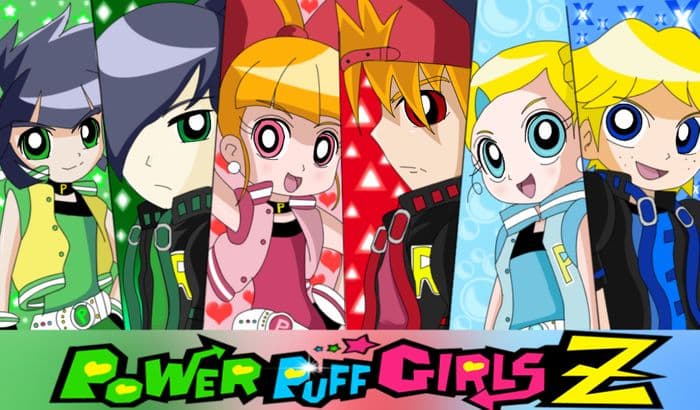 This magical girl anime series is a perfect choice for young girls.
It is actually based on the American Powerpuff Girls animated series and is about three 13-year-old girls who are magically transformed into Rolling Bubbles, Hyper Blossom, and Powered Buttercup and form the Powerpuff Girls Z.
The three magical girls turn into heroines who fight for justice and go on many fun-filled adventures, along with the magical talking toy dog Peach.
The girls go on a quest to save their city and the people from evil monsters.
It is a beautiful series for children of all ages and includes 52 amazing episodes about the adventures of these fun characters.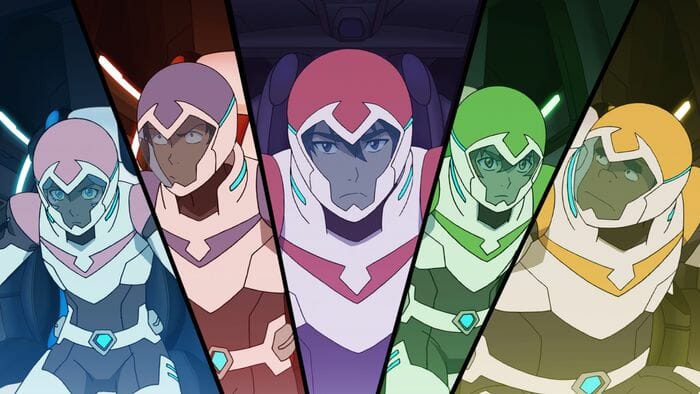 Voltron is an adaptation of the original Japanese anime Beast by Toei Animation. It is a series about giant robot Voltron and the team of explorers who pilot Voltron through different worlds and adventures.
Voltron is part of a franchise that includes multiple series, films, comic books, and toys.
It is a fun sci-fi fantasy action-adventure anime that is suitable for children and adults alike.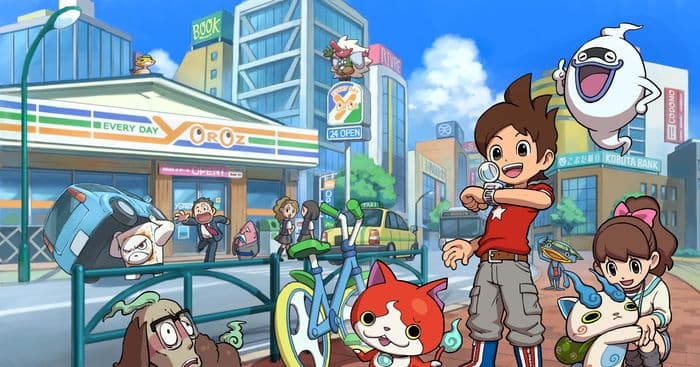 The Yo-Kai Watch anime series is part of a successful franchise based on the Level-5 role-playing games for Nintendo and PlayStation.
The series is about a young boy Nate who finds a Yo-Kai Watch who helps him see invisible creatures from another dimension, which are haunting the city.
When one befriends a Yo-Kai, he or she receives a medal and can summon other Yo-Kais to fight one another, to become friends, or to perform different tasks.
The second season of the series introduces the main protagonist Hailey and her Yo-Kai Usapyon.
There are also sequels to the original series, as well as several feature films inspired by the games.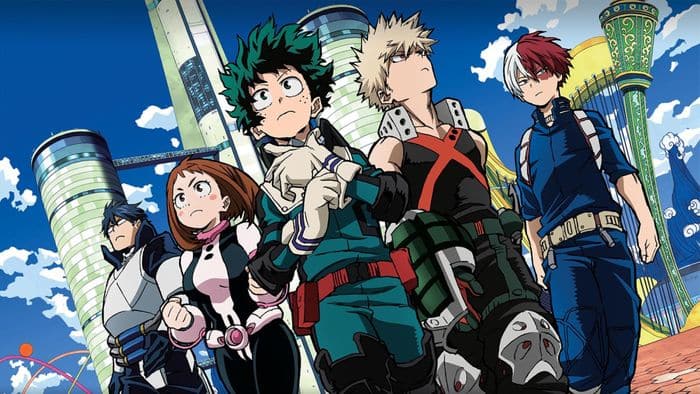 This superhero anime series from 2016 has four seasons, with a fifth one being announced for later this year.
It has spawned a sequel series and a live-action film, which is also in production.
My Hero Academia is a story about a young boy Izuku Midoriya who dreams of becoming a hero in a world where some people acquire magical Quirks at an early age.
But Izuko doesn't have any Quirks and befriends All Might, a powerful superhero. Together they go on an adventure and mission of becoming the most powerful heroes and protecting the world from evil enemies.
It is an adventure-packed and colorful anime that will keep your child glued to the screen and wanting more.
Resources: